Pay, Perks & Parachutes
Tips for Negotiating Your Next Move
For corporate executives considering a job change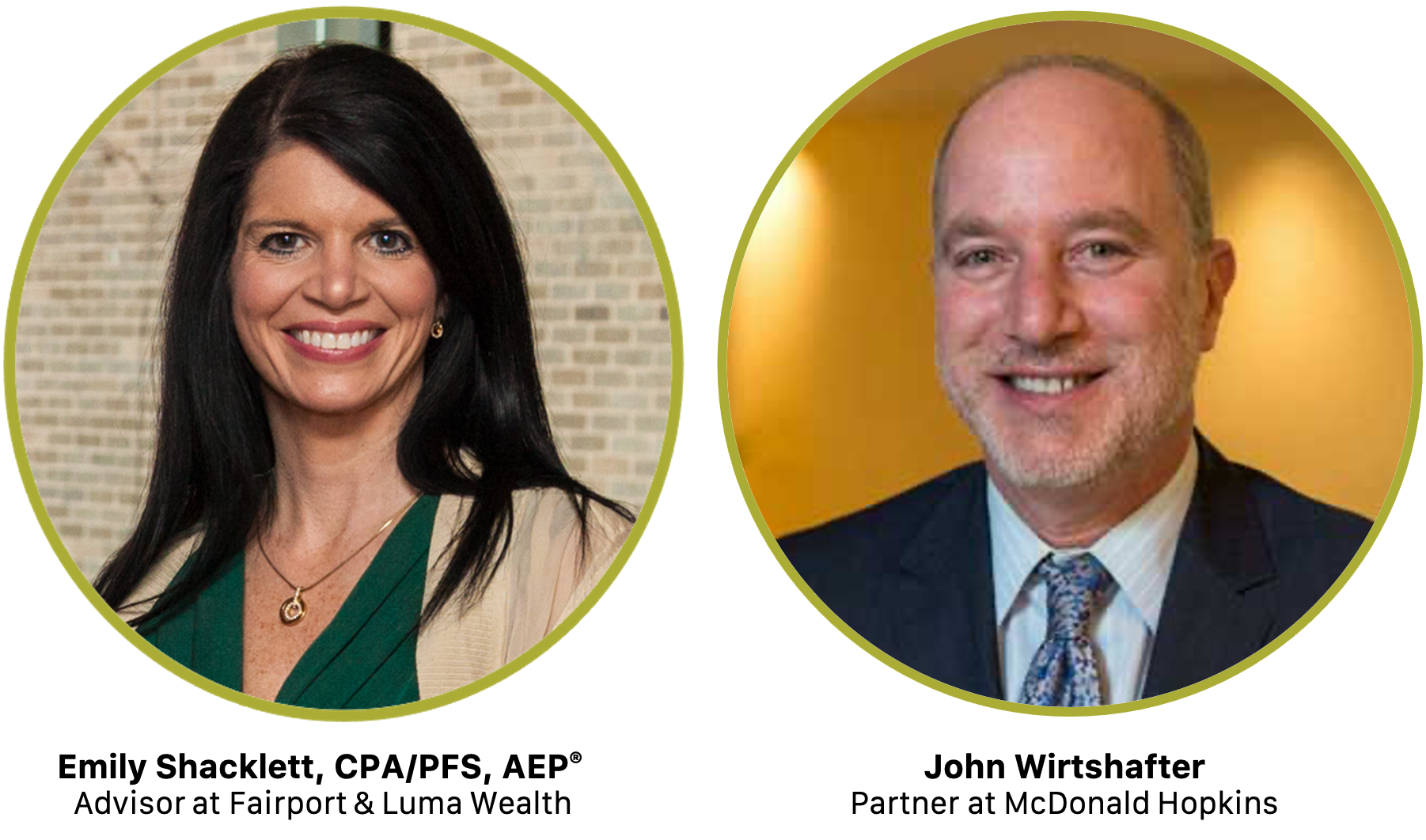 Wednesday, May 26th at 12:00 pm EST
You're invited to attend an informative program about executive compensation, unique for its dual legal and financial planning perspectives.

Whether you're thinking about joining a new firm, working on getting promoted, have been let go, or planning to retire, it's important to know how to negotiate the best package.

Emily Shacklett, Advisor at Fairport & Luma Wealth, and John Wirtshafter, Employee Benefits Attorney at McDonald Hopkins, will review the nuances of executive compensation to identify areas for negotiation. They'll share stories about mistakes to avoid and take you through a four step process for getting the executive compensation package you deserve:

Building an advisory team
Comparing what you have versus what you'll get
Reviewing the whole package, including non-monetary features
Negotiating an offer that works for you

Fairport & Luma Wealth are committed to helping senior executives achieve their wealth goals. Please join us for invaluable information and to voice your concerns, offer your own tips and share your successes.
Please provide the information below.
By clicking Submit, you submit your information to the webinar organizer who will use it to communicate with you regarding this event and their other services.