If you're worried about being laid off close to retirement, this free 10-step guide can help you decide your next move.
Nervous about what layoffs may mean for YOUR retirement?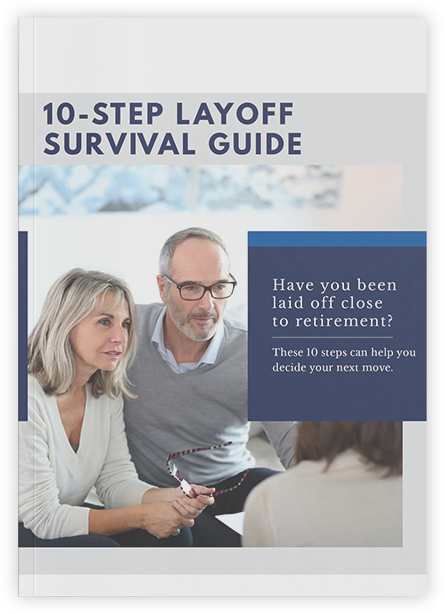 In This Free Guide, You'll Learn…
How Unemployment Benefits Work
Your Health Insurance Options
How to get a new Social Security Estimate
Information on Lump Sum Payments
Read Now!